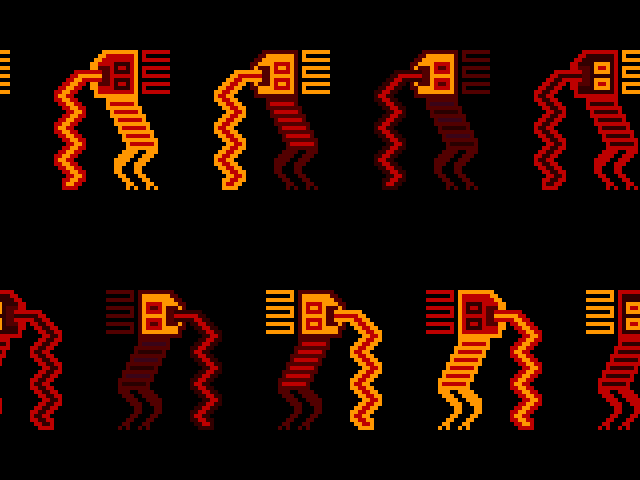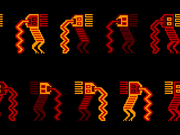 現在、全米に広まっているサンダンスは、スー族の儀式を基本にしたものが多い。ここでは、スー族のサンダンスを基本にこれを説明する。
スー族の言葉でサンダンスは「ウィワンヤンク・ワチピ」といい、これは「太陽を見つめる踊り」という意味である。
Called "U~iwan'yanku-Wachipi" in the language of the Sioux Sun Dance, it means "to stare at the sun dance" This.
Edit
アップロード日: 2010/02/22
Summary
On August 20, 1913, TR, numerous visitors, and Hopi Indians observe the performance of the ritual Hopi snake-dance at Walpi, Arizona, on the Hopi Reservation. TR was on a journey through the Southwest with his sons Archie and Quentin, and a young cousin, Nicholas Roosevelt. Crowds, seated and standing, are scattered over adobe dwellings watching the ceremony. The snake-dance takes place around a rough column of rock, with Hopis, in native dress and carrying snakes in their hands and mouths, circling the rock. Close shot of TR, seated and apparently awaiting the beginning of the ritual. Brief shot of Arizona landscape. Created/Published
United States : [s.n.], 1913. Notes
Appearing: TR's sons Archie and Quentin, Nicholas Roosevelt. Subjects
Hopi Indians--Rites and ceremonies.
Snake dance--Arizona--Walpi.
Hopi dance--Arizona--Walpi.
Hopi Indian Reservation (Ariz). Related Names
Roosevelt, Theodore, 1858-1919.
Theodore Roosevelt Association Collection (Library of Congress) Digital ID
trmp 4121 http://hdl.loc.gov/loc.mbrsmi/trmp.4121
サンダンスの踊り手(サンダンサー)は、「スウェット・ロッジ[4]」で体を清め、上半身裸の赤い腰布一枚の姿となる。顔を呪い師にペイントしてもらい、首に煙草の葉等が入った呪いの包みを下げ、頭と手首にセージの輪をはめる。鷲の骨の笛を歯に挟み、踊りの間中、これを吹き鳴らす。この音に誘われて、実際に上空で鷲が集まれば吉兆である。鷲は天上の「大いなる神秘」の「目」を務めているとされるからである。
Cleanse the body "Sweat Lodge [4]", the dancers Sundance (Sun Dancer) is the appearance of a piece of red loincloth shirtless. Get your face painted on the witch doctor to reduce the packaging of the curse and leaves of tobacco enters the neck, put a ring around the head and wrists of sage. Sandwiched between the teeth of an eagle bone whistle, during the dance, blow it. Been invited to this sound, it is propitious eagle Once you have collected in the sky actually. This is because the eagle and has served as the "eyes" of the "great mystery" of the heavens.
蛇を扱ったり呼び出したりする、(ホピ族などによる)儀式的な踊り
(a ceremonial dance (as by the Hopi) in which snakes are handled or invoked)
http://ejje.weblio.jp/content/snake+dance

全米でサンダンスが禁止されたなか、スー族では絶え間なく白人の目を盗んでこの儀式が続けられていた。しかし1950年代にサンダンスが解禁されたものの、それは部族会議(連邦政府の傀儡である)や「プラスチック・メディスンマン」(まがい物の呪い師)らによって、遊園地の出しものと抱き合わせにした有料の観光行事にされた。スー族ではこのような偽物のサンダンスが、パインリッジ保留地で行われていた。
Amid Sundance has been banned in the United States, in Sioux this ritual had been going away from the eyes of the white incessantly. Despite the lifting of the ban and Sundance in the 1950s, et al "and plastic Medisunman" (witch doctor of mockery) meeting tribe (which is a puppet of the federal government), it is tourism pay you to tie those out of the amusement park but I have been in the event. In Sioux Sundance fake like this was being done in Pine Ridge reservation land.